Developer 2.21, which now owns the rights to Adeline Software's much-loved Little Big Adventure series, recently announced it was working on a ground-up "remaster" of both titles, and we've now been given a tiny glimpse of the Unreal Engine 5 spruce-up in action.
The original Little Big Adventure, if you're unfamiliar, released back in 1994 and delivered a memorable blend of platforming, puzzling, and exploration that followed young hero Twinsen as he attempted to escape evil dictator Dr. FunFrock. A sequel then followed three years later.
2.21 first discussed its plans to remaster Little Big Adventure 1 and 2 back in March, explaining it was taking on the projects while it continued discussions with publishers to make its previously announced Little Big Adventure reboot a reality.
Even though 2.21 is referring to its spruce-ups as remasters, the extent of the work it's doing suggests the projects are considerably closer to remake territory. Both games will be 'rebuilt from scratch' in Unreal Engine 5, introducing what appears to be fully 3D visuals (the originals blended 3D models with pre-rendered backdrops) overseen by series creator Didier Chanfray.
2.21 is also incorporating remastered versions of the Philippe Vachey's original soundtracks, and there'll be a range of new features, including improved controls that add an "evade" function and quick weapon-switching. You can get a small taste of some the above in 2.21's newly released first look trailer.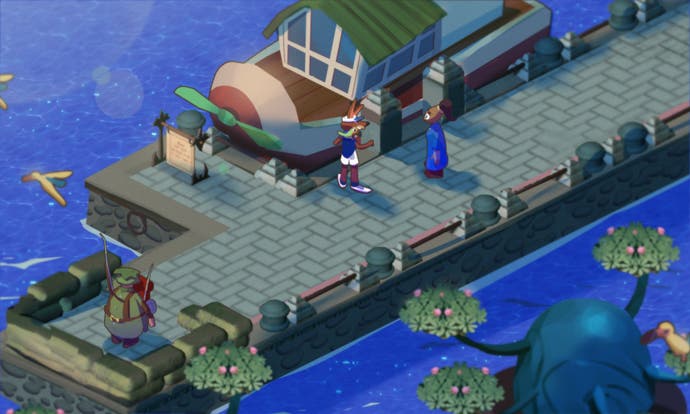 Twinsen's Little Big Adventure 1 and 2 Remastered are two separate releases that don't yet have a launch date beyond a vague "coming soon" (the "Twinsen's" prefix was formally added to all versions of the game last year, to avoid confusion with Sony's more recent LittleBigPlanet series, according to 2.21). However, the first remaster will be getting a limited-time demo on Steam from 19th-26th June as part of Valve's Neo Fest.
As for that Little Big Adventure reboot, it was originally expected to arrive in 2024 – just in time for the series' 30th anniversary – but 2.21 says the project's slow and uncertain progress with publishers means that's no longer likely to be the case.