The Commerce Department announced Wednesday that it is launching an investigation into how widespread data collection and corporate surveillance pose an outsized risk to marginalized groups.
"Everyone in America deserves strong privacy protections," said Alan Davidson, assistant secretary of commerce at the National Telecommunications and Information Administration (NTIA), in a press release. "This is especially important for marginalized communities, where the consequences of privacy invasions can be more starkly felt."
The NTIA, a wing of the Commerce Department, issued a request for comment, calling on experts and the public to share testimony about how the collection, sharing, and use of data can exacerbate structural inequalities. The NTIA says it will issue a report on its findings at an unspecified date.
Critics of the tech industry have warned that the detrimental effects of the data economy are a particular threat to people of color, the LGBTQ community, and other marginalized or undeserved groups.
"Data collection and sharing creates the risk of new digital discrimination replicating previous forms of profiling, redlining and exclusion," said Davidson. "We are concerned about how these practices can hinder economic and social opportunities, from housing and jobs to health and safety."
G/O Media may get a commission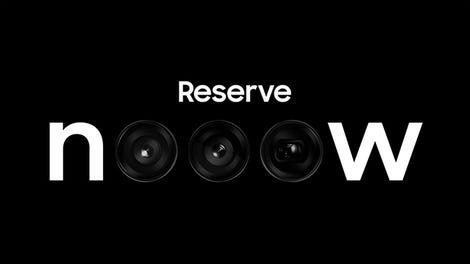 Up to $100 credit
Samsung Reserve
Reserve the next gen Samsung device
All you need to do is sign up with your email and boom: credit for your preorder on a new Samsung device.
The last decade of tech coverage gives us a cornucopia of dystopian examples. For instance, just after the Supreme Court struck down abortion protections, a Gizmodo investigation found as many as 32 data brokers selling lists of pregnant people, data that law enforcement officers are often well within their rights to purchase. In 2021, a right wing Catholic blog used advertising data collected by the ad industry to out a priest as a gay man. The priest resigned soon after.
Facebook, everyone's favorite privacy pariah, offers too many stories along these lines to choose from. One of the social network's lowest moments came when the Department of Housing and Urban Development charged Facebook with violating the Fair Housing Act for an advertising system that promoted discrimination. Facebook's ad clients were able to use demographic factors like like race, religion, sex, and disability to hide housing and job ads from certain people. Facebook's settlement with the Justice Department included not only a financial penalty but design changes to correct the problem.
While Meta, Facebook's parent company, says it's rolled out new technology to address the problems created by its existing technology, research repeatedly shows that data discrimination problems persist. A recent study showed that Facebook identifies the race, gender, and other demographic factors in the photos advertisers use in their ads, and that the company's systems use that information to determine who sees the ad. Black people were less likely to see ads for jobs if the ad features a photo of a white person, for example.
And as the NTIA points out, the free floating personal information scattered across the internet has made identity theft an ever present threat, one that can be a particular burden to low-income people and families because of the time and financial cost involved in remediating its consequences.
The new investigation lines up with President Biden's toughening stance on technology policy. In a recent Wall Street Journal op-ed, the President called on Congress to come together and pass legislation to reign in big tech. "Like many Americans, I'm concerned about how some in the industry collect, share and exploit our most personal data, deepen extremism and polarization in our country, tilt our economy's playing field, violate the civil rights of women and minorities, and even put our children at risk," Biden said. The Commerce Department cited his op-ed in its press release announcing the preliminary probe.
The new investigation comes after three listening sessions with experts exploring the tech industry's ties to privacy issues, equity, and civil rights.
The NTIA says it will roll comments into a new report on data's effect on inequity and discrimination. The administration will provide guidance on how resources can be used to better address these issues, and make suggestions for new policies.