Thanks to its remarkable ease of use, WhatsApp is the most used mobile messaging app in the world. In January 2022, WhatsApp was reported to have crossed more than two billion users worldwide. The app's reach is not just limited to its country of origin, the USA, but also in Asian countries too. Since the advent of smartphones, instant messaging apps have always been preferred over operator-based text messaging (SMS) services.
Nowadays, it is easy to get off social media platforms for some time, be it Facebook or Twitter, and spend some personal time off the internet. But when it comes to WhatsApp, you cannot get rid of its constant notifications mostly because of workplace information, or family-related chats.
If you are one of the users who prefer staying silent and do not want the receivers to know that you have read their messages (verified by a 'blue tick'), then even turning off the 'Read receipts' option from the settings menu won't help you as the moment you open WhatsApp app on a smartphone, you are labelled as "Online" and this status is also shared with others.
There is no way to silence these notifications or stay away from them unless the user disconnects the internet connection, or uninstalls WhatsApp from his smartphone.
In this day and age, it is impossible to imagine a work-life without WhatsApp. However, there is a way out. Follow the steps below to make yourself 'invisible' on the app:
The best way to silence WhatsApp notifications is to disable the internet. However, it is not always possible. Thus, users will have to download some firewall apps that can disable internet connection to selected apps. Now, users can stay online, and get notifications from all apps except WhatsApp. However, we strongly recommend you not use these third-party apps to protect your privacy.
We have listed below a few tips and tricks for you to silence WhatsApp notifications. Follow the tips below:

Put your phone on silent mode, and thus put an end to WhatsApp notifications.

Remove the WhatsApp icon from your home screen and, any other shortcut on your theme.

Go to WhatsApp settings, "Notification", and choose 'None' under the "Light" option.

If you want the sender of the messages to not get a "Double Tick" signifying the delivery of the message then simply don't open WhatsApp after you 'Force Stop' it from your phone settings.
Steps
1.
Disable WhatsApp tune:
You can record pin-drop silence for 2 seconds by using your audio recorder app and save it by a proper file name (For example silent ringtone). Open WhatsApp Settings, head to 'Notifications. Select that 'silent ringtone' as your Notification tone and call ringtone.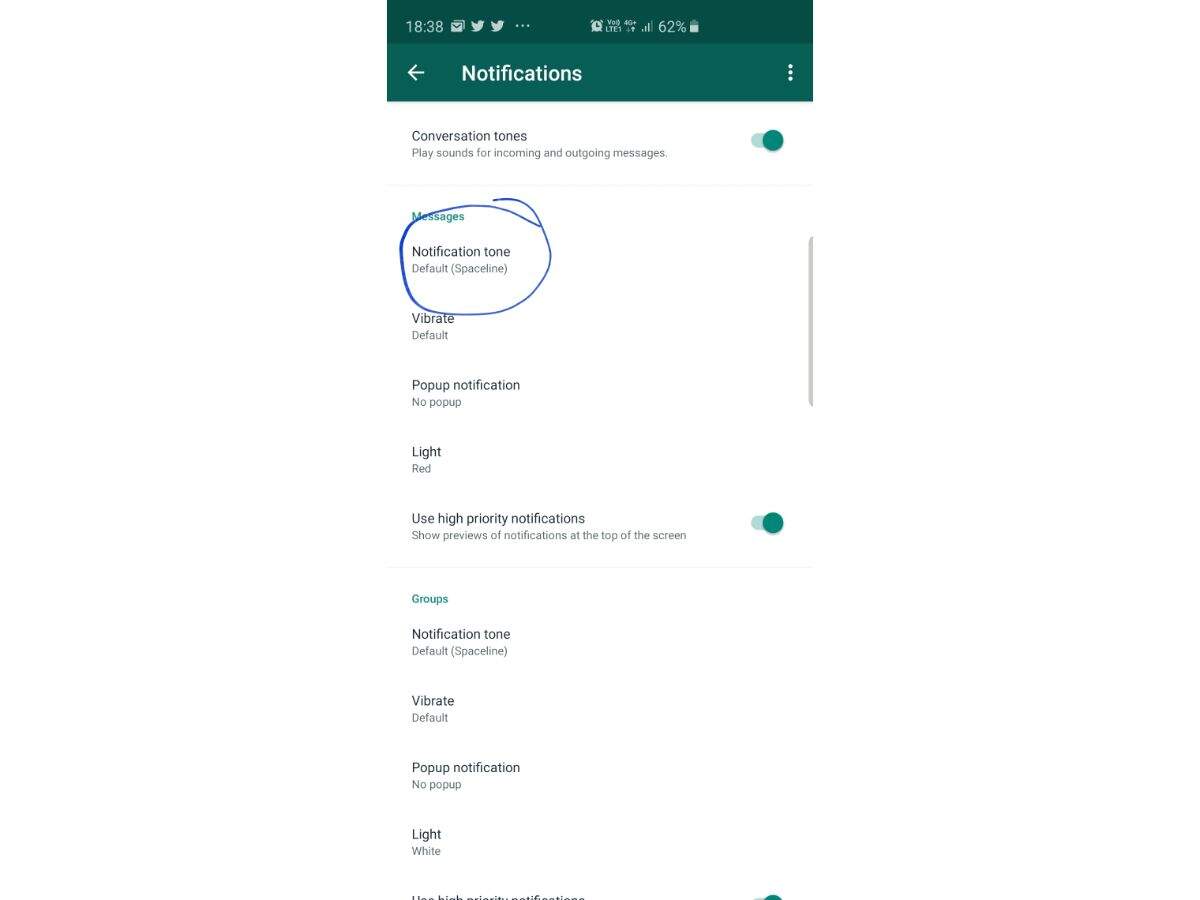 2.
Disabling notifications in the form of WhatsApp icons or dots
Go to your phone settings (under the general Android settings) >> Apps>> Open list of Apps>>Select WhatsApp>>Tap on Notification and disable all notifications for WhatsApp. Disable vibration and popups as well. Now, you will not get to know whether you have got any new messages unless and until you purposely open WhatsApp.
3.
Disable notification light:
This is simple. Open WhatsApp>>Settings>>Notifications>>Light. Select 'none'. After this simply remove the WhatsApp shortcut from your home screen. By following these steps, you will continue to get WhatsApp messages in the background but you will never get to know about them. Out of sight and out of mind. No more WhatsApp tone for notifications to disturb you. To know whether you have received any WhatsApp text you will have to open WhatsApp inside the app menu and then check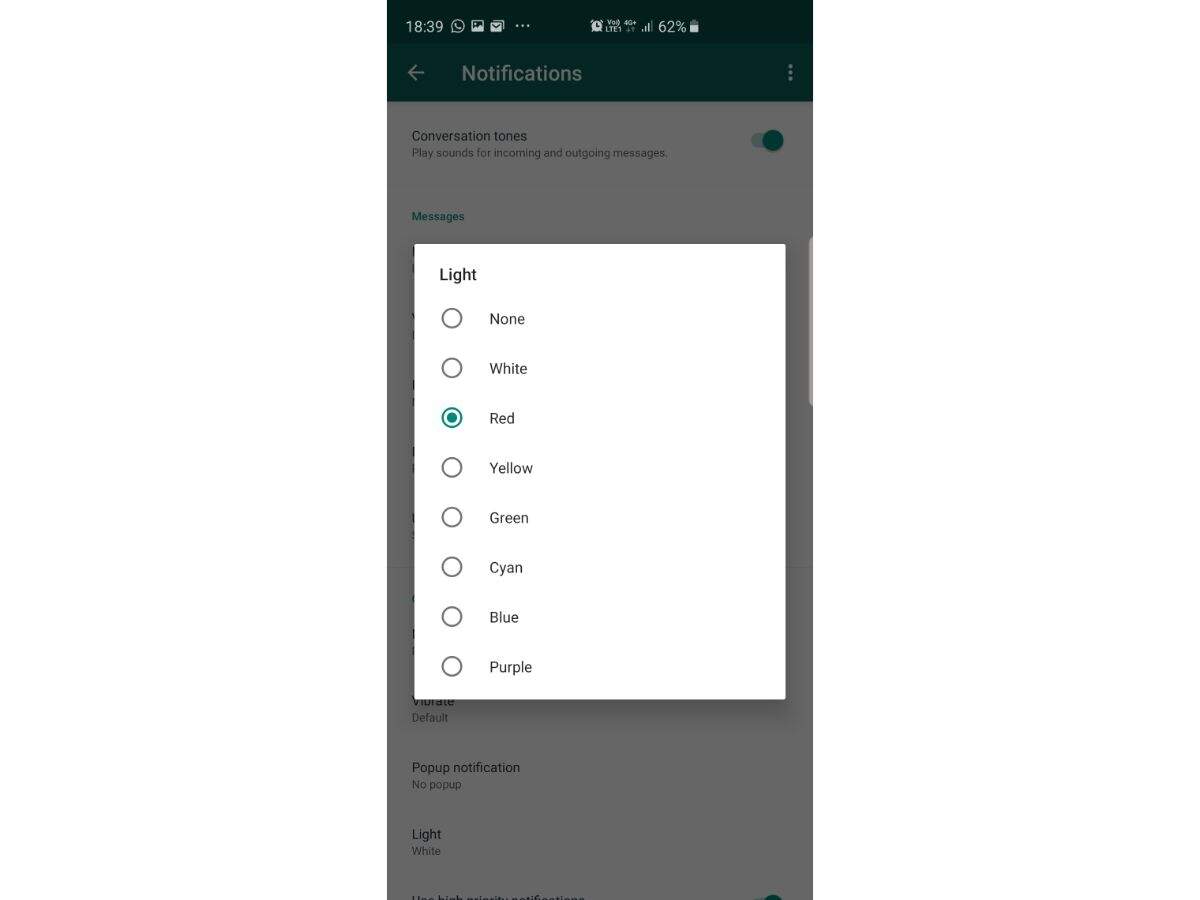 4.
To stop WhatsApp from hogging your mobile data:
Go to your phone settings (under the general Android settings) >> Apps>> Open list of Apps>>Select WhatsApp. Then click on 'Force stop'. Then disable 'Background data' (inside Data option) and finally, revoke all app permissions for WhatsApp.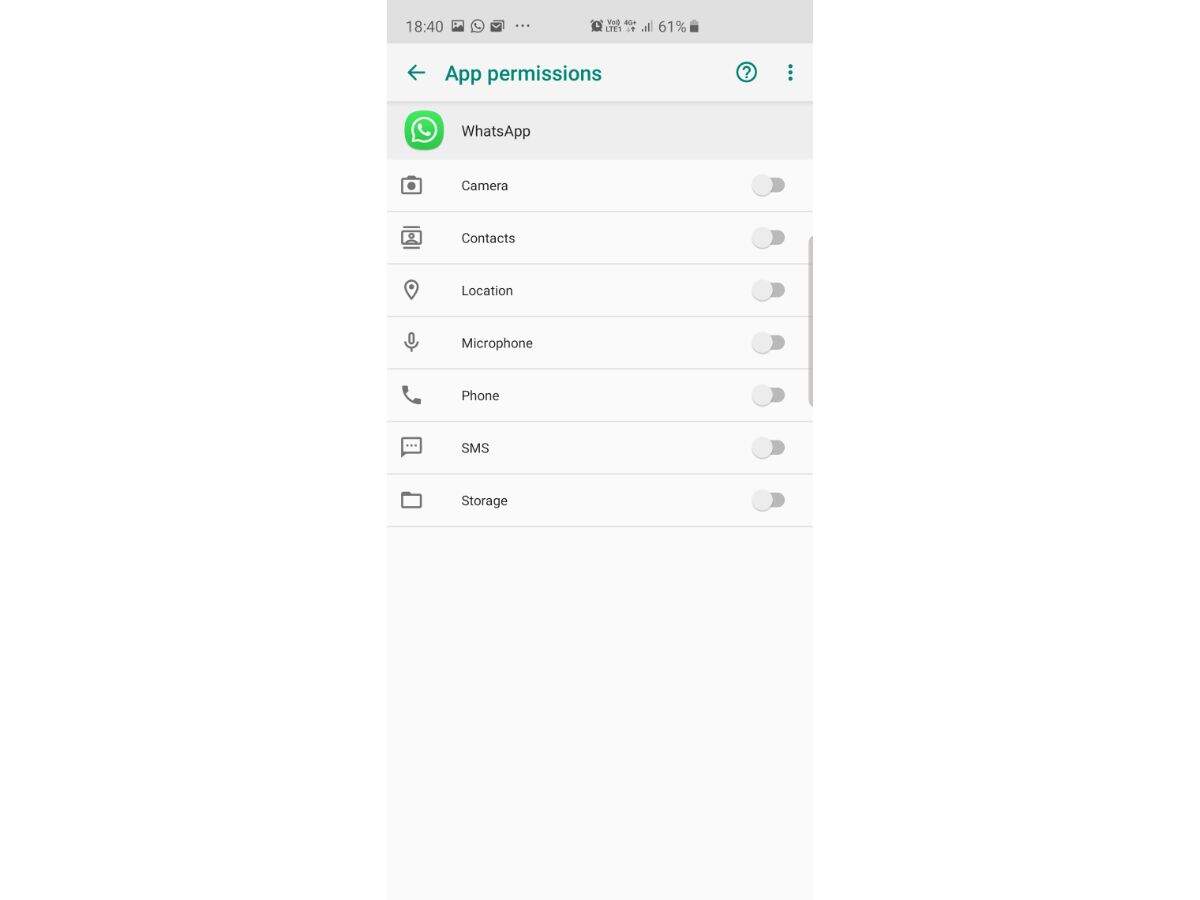 This will 'kill' WhatsApp altogether without uninstalling it. However, you will still continue to get messages the moment you open WhatsApp. Yes, it is that stubborn! But now you know how to ignore them altogether.
Conclusion
It is easy to log out of most platforms such as Facebook, Twitter or even Instagram. But WhatsApp, being a mainstream productivity app being used at work place is difficult to silence. Following the above steps can make you disappear from the platform without deleting the app.
FacebookTwitterLinkedin
---
Top Comment
Its an useful information indeed. Whats app online status should be abolished. If anyone is using whats app interacting with a particular person , the other online person thinks you are ignoring others.And its not possible to reply so many persons in the contact list .